Journalist saw UFO for a long time
- Stood at the terrace and discovered a huge object -
Place of the UFO observation: Nykoebing Sjaelland, Denmark


Observation date: Summer 1968, 11:30 p.m.
Observation time: > 10 minutes
Number of witnesses: 2




Nykoebing Sjaelland, Denmark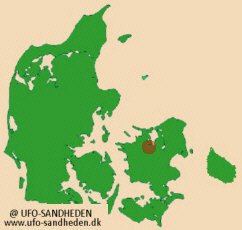 "We were standing on the terrace and was looking at the stars in the sky, as we used to do nearly every evening through the summer.
However this evening we discovered a cigarformed object, which stood calm in the sky ahead us" so tells Journalist Vibeke Balkans, about one of the UFO observation she made together with her mother in the summer of 1968, as they were staying in the summer-house near Nykoebing Sjaelland in Denmark.
© UFO-SANDHEDEN ®, Denmark by Poul-Erik Nielsen, http://www.ufo-sandheden.dk - COPYRIGHT
"The object was about 10 x 2 cm in size, measured with a outstretched hand. However how far away it was, and how large the object was, we do not know for certain."

"The object was standing very high up for a long time, all calm and noiseless, then it started to move forward, and changed its form from cigarshape to a round type, like a object seen from the side and now from the bottom.
It was hovering to the private bird reservation Hov Vig. As we moved a little up ahead the road we could, see that it stood calm out there. However some time later it came back and stood calmly at same place in the sky as before, perhaps even closer this time"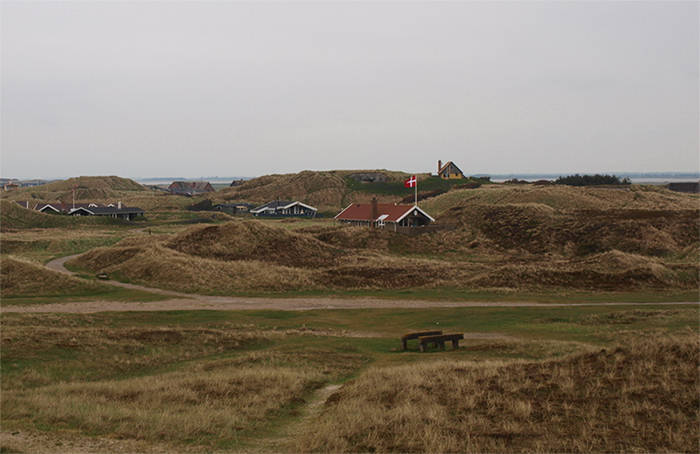 UFO sighting at the holiday house area, Hov Vig, Nykoebing Sjaelland.
Several objects
"Suddenly it accelerated with great speed and changed color and disappeared with enormous speed. When it moved slowly or was standing still, there was various colors, red, green and blue, however when that disappeared, it was white, however with a certain variation between the two ends of the cigarform."
© UFO-SANDHEDEN ®, Denmark by Poul-Erik Nielsen, http://www.ufo-sandheden.dk - COPYRIGHT
"It was not the only time this summer, that we saw that sort of object. Nearly every evening we went for a walk between 11.00 p.m. and 12.00 p.m., where it is dark. One evening we were out to see if we could spot an american or russian satellite, which would cross each other above us. We did not see that, instead we discovered three blue illuminated objects, that come chasing across the sky in V-formation, and we saw two and three more. Eight in total. They flew some weird tracks and rolled round, as though they was trying to find a place on the ground, before they disappeared "

Small lightballs
"Another evening we saw a great white white, sliding across the sky. Then it started to go around in circles and ended up standing calmly in the sky. It was not all round, however more explicit square with rounded sides and corners. As it stood calm, it started to shoot little gold-red lightballs in a straight line towards the water. We were standing and saw it for about half an hour, in that time the object did not move. When we went home because we were freezing, it still hasn´t moved and was still shooting out lightballs".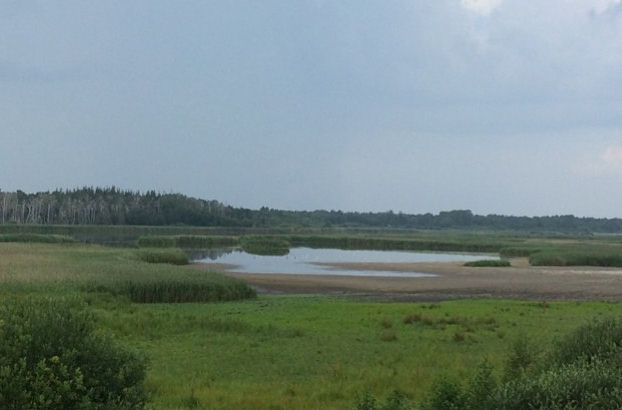 The observed UFOs hovered beyond Bird Sanctuary area, Hov Vig.


"It was a absolute quite night. However there was nothing to hear, no engine noise or any other kind of noise. None of the object we saw could have been air planes or helicopters. They behaved in a total different way, and they flew in a way, no plane on earth can."

Certified
Vibeke Balkert