UFO observed on Amager Faelled, Denmark



UFO observationplace: Amager Faelled, Copenhagen, Denmark
Observations-date: Saturday, August 09, 2008
Observations time: 10.09 a.m.
Eye witnesses.....: 1


Amager, Denmark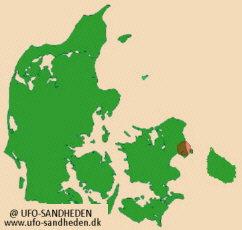 Saturday the 9th of august 2008 the witness, a gentleman how has worked with the airport the past 20 year, was taking a walk at Amager Faelled, Denmark.
To be precise the witness was walking on Amager Faelled with the approach of flight number 04 to left of him.

Unsuspecting the witness took photos of some swans (birds) that sat in a row on a fence, and a minute after he took a photo of the area.

When he later the same day got the pictures in a computer he zoomed in on one of the pictures, to see that the black thing in the top of the picture was.
You can see the result by clicking on the UFO picture, and you will see the picture in full size.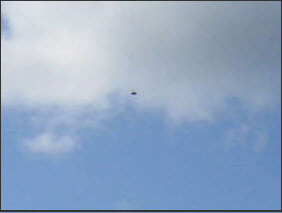 Original photo
Click for larger photo!
The pictures is original, and has not been edited !

The witness did not see or hear anything abnormal on his walk..

"It could be highly interesting, if others on that day, have observed a UFO", so the witness tell us.


Certified
Anonymous to the public

© UFO-SANDHEDEN ®, Denmark by Poul-Erik Nielsen, http://www.ufo-sandheden.dk - COPYRIGHT