Copenhagener has seen UFOs 4 times



Observationplace: Broenshoej, Copenhagen, Denmark
Observations-date: Four times in a period of 1958 to 1964.



Copenhagen, Denmark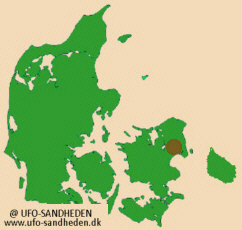 The eye-witness telling:

"I have had four UFO observations over the of 1958 to 1964".

The first observation I had, were in Copenhagen.
I distinctly remember the date, because that day everyone were outside to look at sputnik that had just been launched. It was the 12th of april 1958.

Later I joined a association for people who were interested in UFOs. I have follow the case ever since.
I have read all the UFO books that have been released since that day, and i known that George Adamski speaks the truth.

It is quite a large subject. I have some scrapbooks from back then, and since I am a aged gentleman, I am in the cleaning up faze of my life. I would therefore like to give away these books to someone who is also interested in UFO in my area, otherwise these books will some day end up at the dump yard, and that's not what I want to happen.

Should anyone be interested, I live in Broenshoej, near Copenhagen. It is like this, that these books will someday be a part of the ufo-history there will be written, but when that happens I won´t be around anymore. (If anyone is interested in the books mentioned, send a note to ufo-sandheden.dk, and we will disseminate the message to who it concerns)
© UFO-SANDHEDEN ®, Denmark by Poul-Erik Nielsen, http://www.ufo-sandheden.dk - COPYRIGHT
Certified,
Verner Christiansen
Broeshoej.