Corn circles near Nakskov

Observationsplace: Nakskov, Denmark


Occurrence-date: 8th of july 2003 -


Nakskov, Denmark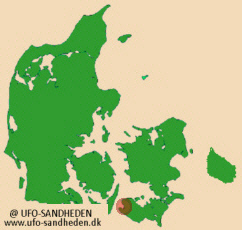 Friday the 18th of july 2003 a corn circle with three round markings were located from a private fly, when he flew south of Nakskov.

The marking that explicitly could be seen from the private plane, consisted of three circles in a wheat field, that laid straight up from each other, two on the top, and the third between these two at the bottom.

The observation laid 900 meters south of Nakskov, and were placed approximately 40 meters inside a wheat field.
The circles are around 8 meters in diameter each. In each circles the corn laid down against the clock.

The wheat were approximately 70 cm. long / high, and the straw were bend towards the ground.

The corn circles were mentioned in "Lolland Falsters Folketiende", Saturday the 2nd of august 2003, where the newspaper wrote a big article accompanied with several photos.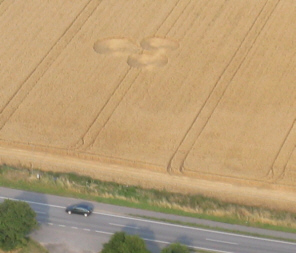 The farmer do not want to published his name, so that his fields will not get walked all over by a lot of curious people.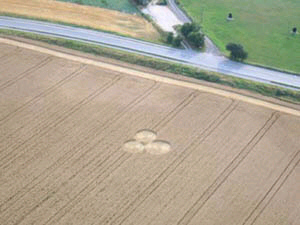 The corn circles mentioned here, can in no way be compared with other big, and advanced, corn circles.












© UFO-SANDHEDEN ®, Denmark by Poul-Erik Nielsen, http://www.ufo-sandheden.dk - COPYRIGHT